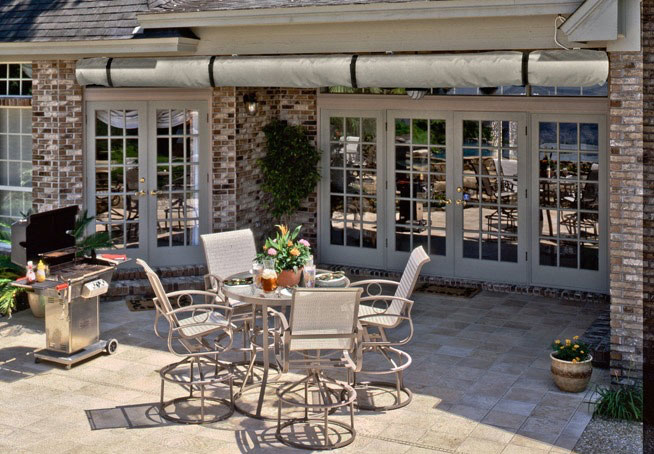 Increase the Lifespan of Your Retractable Patio Canopy with a Protective Sunboot Awning Cover
The Sunboot is made from your choice of acrylic fabric from the Sunesta fabric collection. It is designed to cover and protect any of the Sunesta awning models, including The Sunesta, The Sundrop, and The Sunlight, when they are retracted for extended periods of time. It will help to protect your awning from inclement weather, dirt and animals, and extend the life of your awning.
The Sunboot is made as a complete fabric cover to be placed over the retracted awning. It has an opening running down the entire width that can be closed with Velcro after placing over the retracted awning. In addition, it is recommended using at least two Velcro straps to help secure the Sunboot in place.