Awning Rehang / Take-Down Service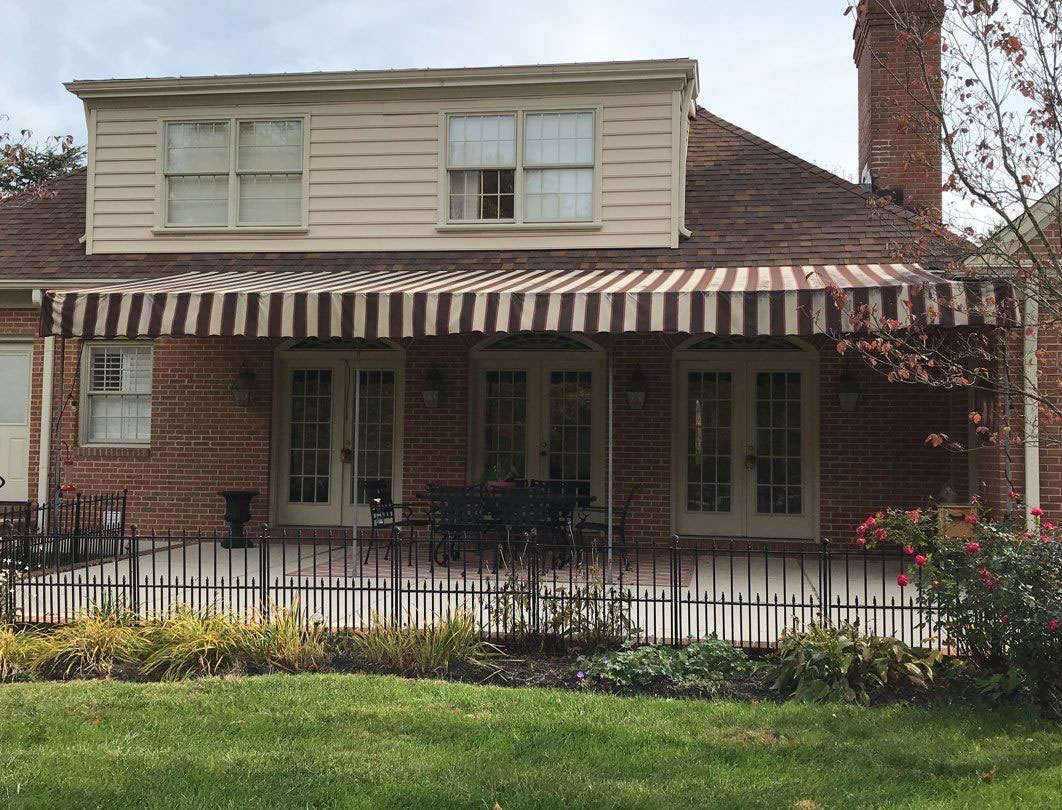 Great Valley Awning offers year-round service for stationary awnings. In the spring during a rehang service, we reinstall your awning fabric with new rope. This service is available anytime except May 1st – June 15th.
In the fall we will take down the fabric, fold, and leave with you for storage. Take-downs are available after October 15th.
Awning rehang or takedown services are a flat rate fee for the first hour, which is paid upon submission of this request. Additional labor will be billed by the quarter hour above this time upon completion of service for any oversized or complex awnings.
Great Valley Awning offers cleaning services with storage. Upon service request, a deposit is taken that will be applied to cleaning invoice once complete. This is not recommended for awnings that are less than 5 years of age. Surface removal of stains, pollen and bird droppings will insure a longer life for your awning fabric. Fabric repairs can be assessed for feasibility at the time of cleaning.